Modify device
To modify a device simply click the device.
For Basic App users you can change the name of a device.
Add more sensors
As Pro user, you may connect five iDOL 63 Cloud Gateway devices and use all eight ports on the Cloud Gateway. In total, you will have access to 40 sensor inputs.
Click Manage Sensors to add, delete or modify sensors on your iDOL 63.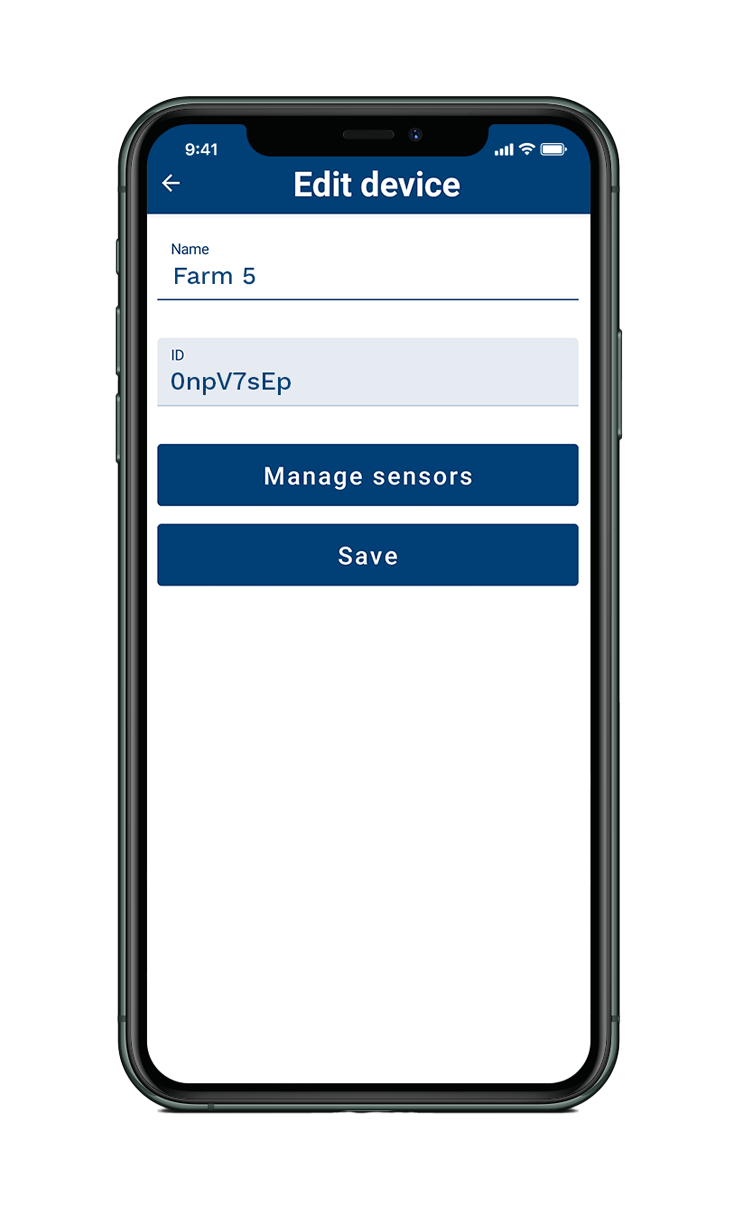 In addition to temperature, humidity and CO2 the Pro app also supports the DOL 53 Ammonia sensor. Read about how to connect more sensors to the Cloud Gateway here.
Pro users are in contrary to Basic users able to define their own warning thresholds and will also receive a notification when a warning threshold is passed.
Click on the individual port to set the name, select sensor type and if desired, set a warning threshold.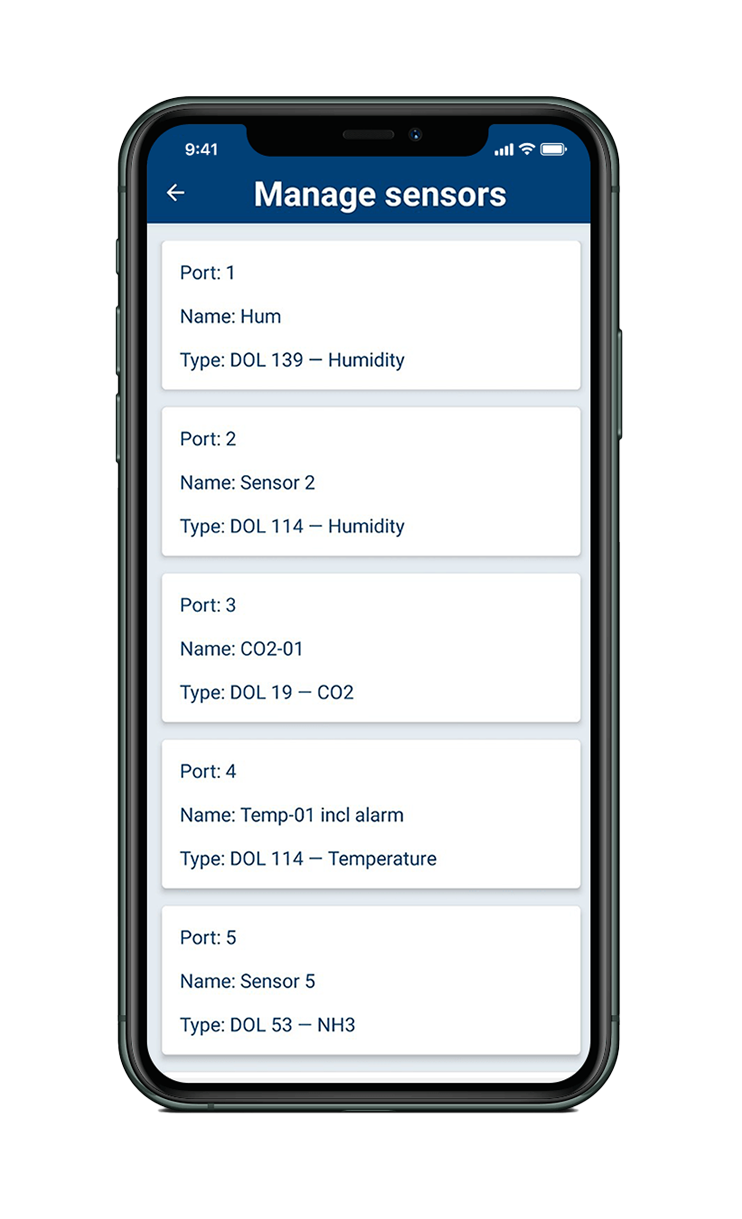 If you want to add/enable a warning threshold to a sensor, use the slide button to the right and fill in the desired threshold.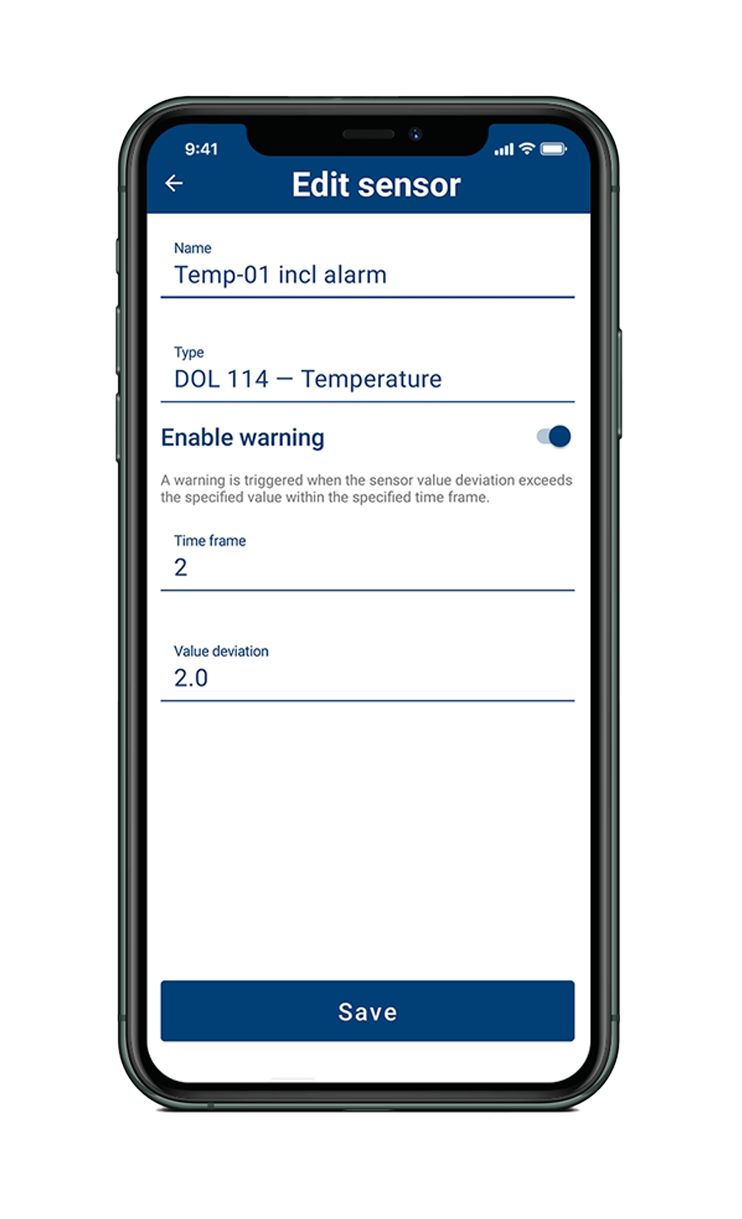 Ammonia and carbon dioxide operates with fixed thresholds, whereas temperature and humidity track the deviation within a specified timeframe, e.g. 1 degree within 2 hours.